| | |
| --- | --- |
| Year-round Resident | |
| Has Nested in Park | |
Song Sparrows are common year-round residents in the Washington metro area who have nested at Monticello Park. They are such common birds that some birders at the park tend to ignore them when looking for migrants in the spring.
Where to See Them in the Park
Song Sparrows flit in low vegetation and sometimes go into the stream to bathe. Their nests are well hidden.
Physical Description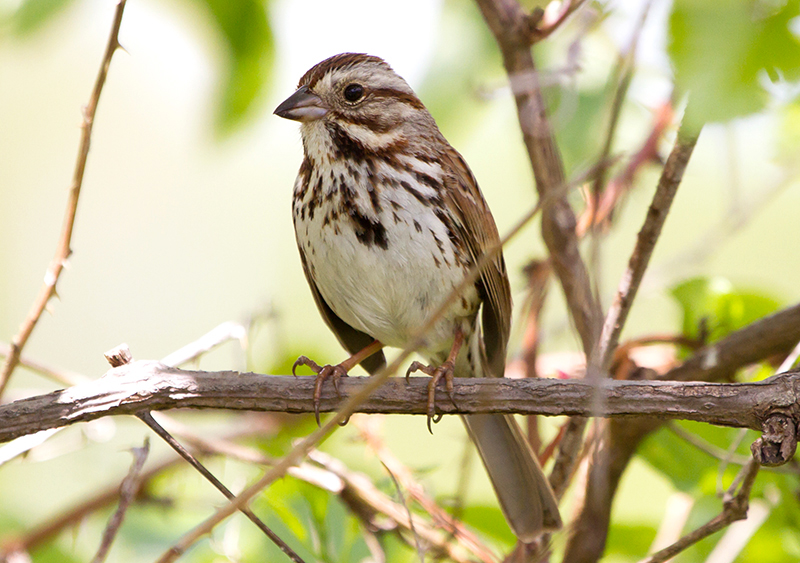 Song Sparrows are streaky brown birds with rufous in their wings. Their breast is streaked, with a dark spot in the middle at the base of the streaking. The crown is striped, and there is a brown line behind the eye separating the gray line over the eye from the gray cheek. The sexes are similar. Song Sparrows are about the same size as House Sparrows, who are not in the same family.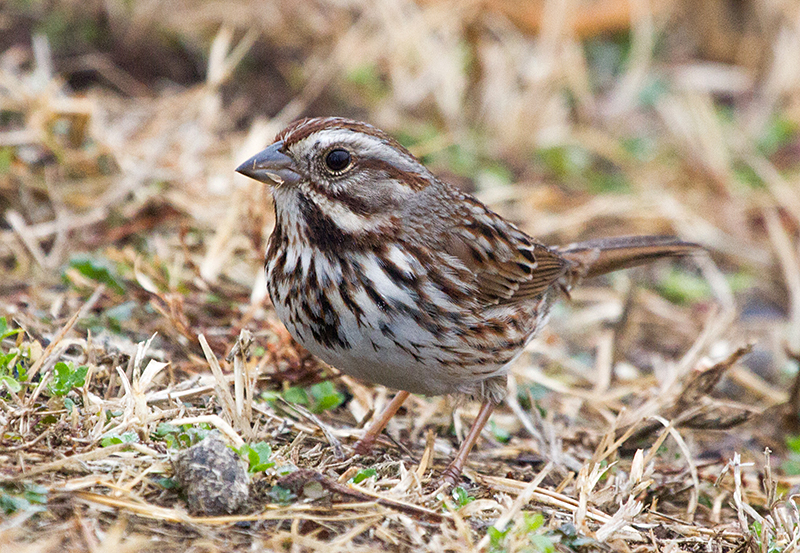 The image below shows the mustache stripes (the thin dark wavy lines below the eyes) and the dark triangular malar stripes running down from the sides of the bird's bill.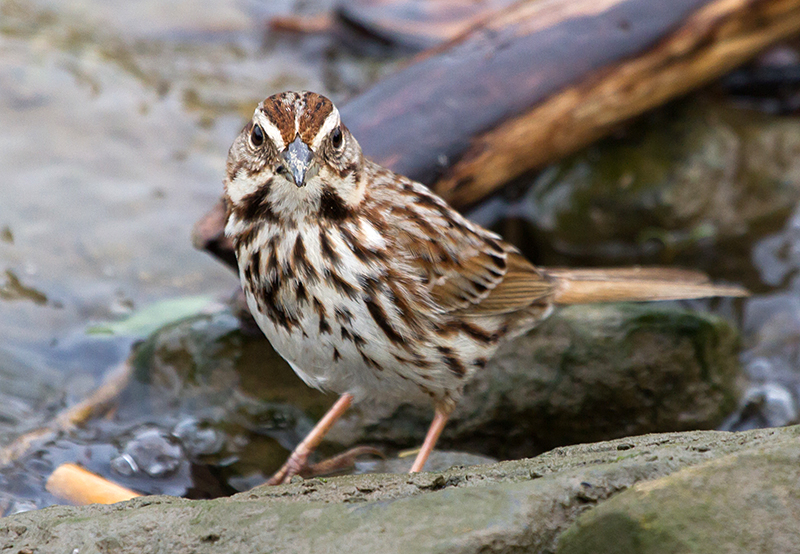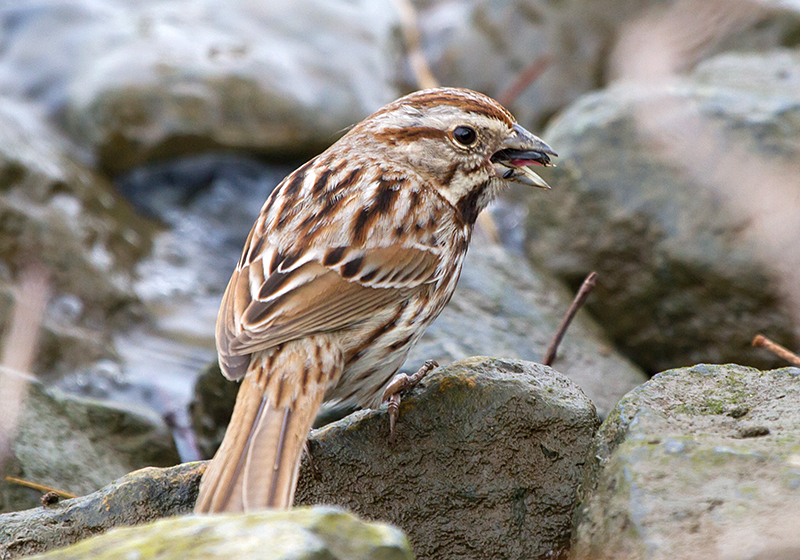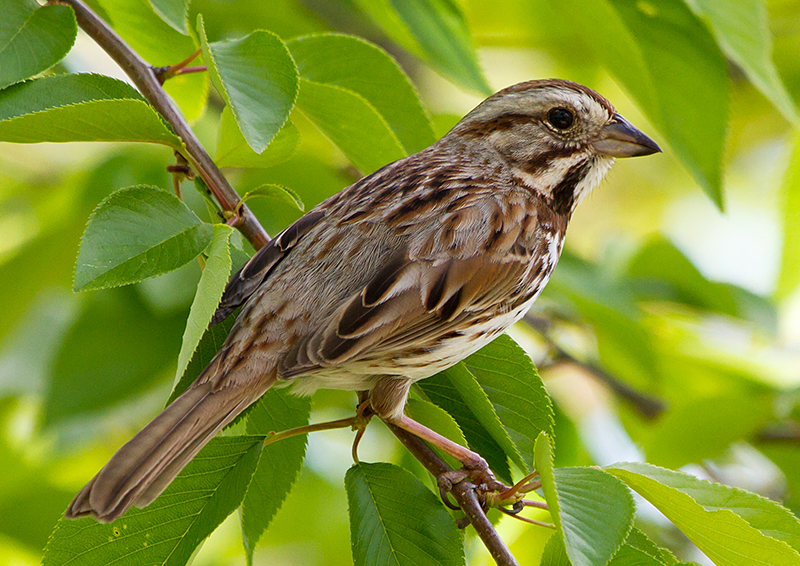 The photo below shows that they are capable of raising their crown feathers.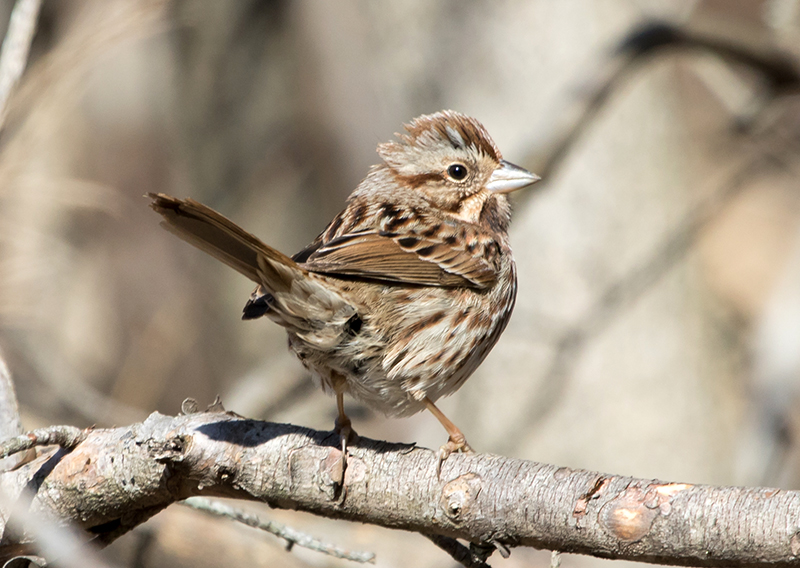 On a cold day, they can become very round, fluffing their feathers to retain warmth.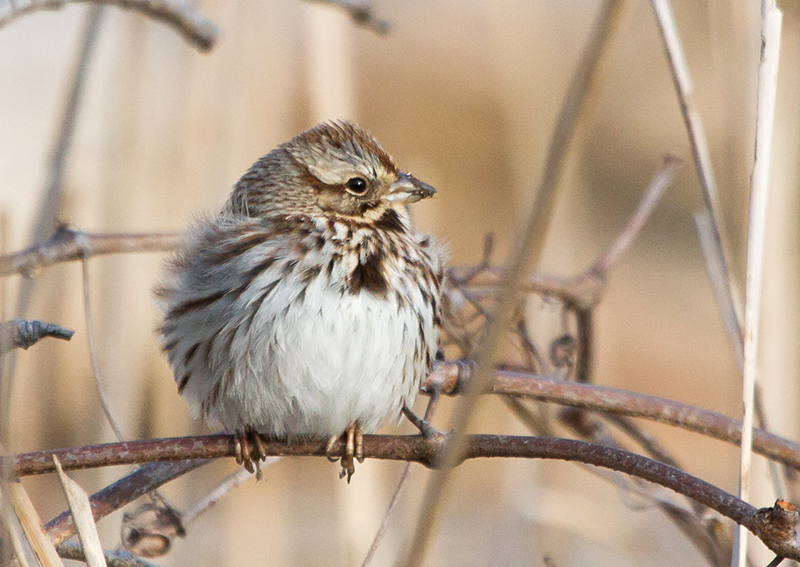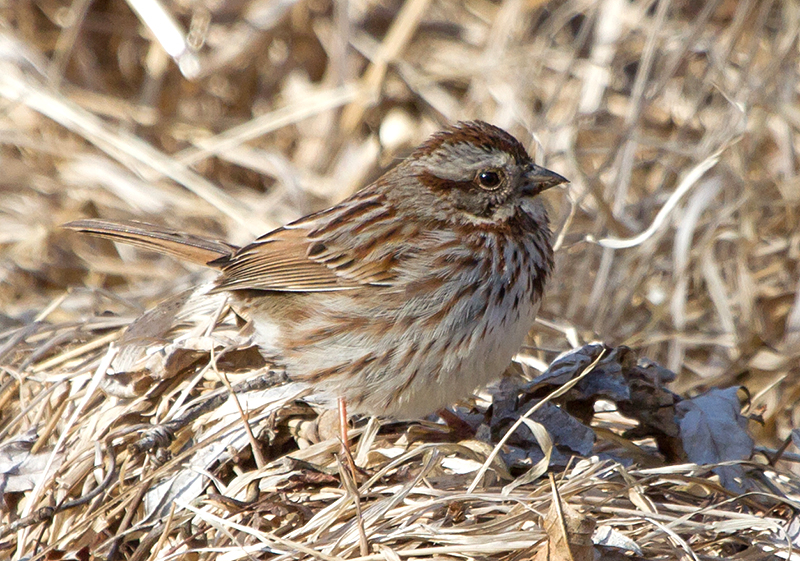 The scrawny bird below is a juvenile.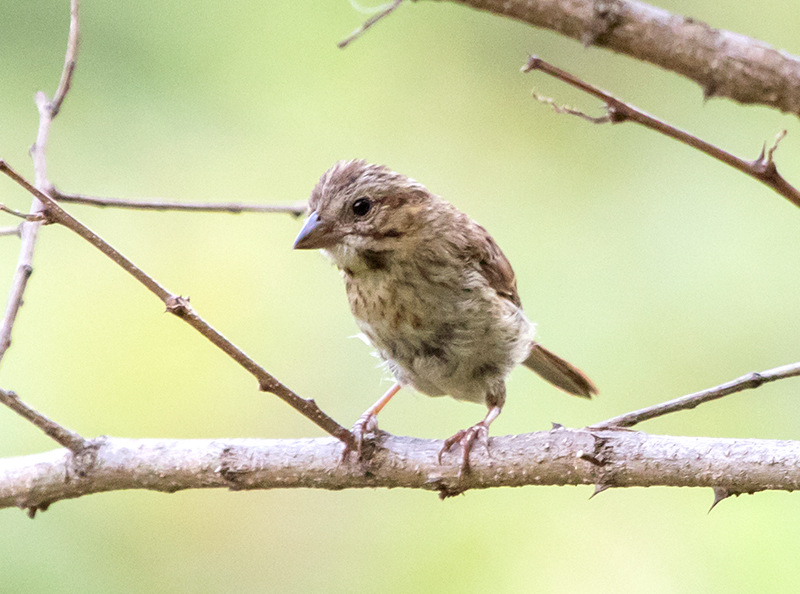 Vocalizations
Song Sparrows are known for their long and intricate song, which has a number of mnemonics. Some people hear the song as Madge-Madge-Madge, pick-beetles-off, the-water's-hot, while others hear it as maids-maids-maids, pick-up-the-tea, kettle-kettle-kettle. The songs vary in length and have a lot of variation.
Hear the
vocalizations of the Song Sparrow
.
Notes
Song Sparrows are the most common and widespread sparrow in North America. They are among the least shy — many other sparrow species skulk more and can be harder to see. Female Song Sparrows are attracted to males who can sing a larger repertoire of songs, because these males are thought to be more likely to find food and protect the breeding territory.
Origin of Names
Common Names: Song from their singing ability. Sparrow from the Anglo-Saxon spearwa, which means "flutterer".
Genus Name: Melospiza means "song finch".
Species Name: Melodia means "pleasant song".
Song Sparrow video footage
Return to the Index